STERN-WYWIOL GRUPPE
INNOVATION - COMPETENCE - COMMITMENT: OUR BEST INGREDIENTS.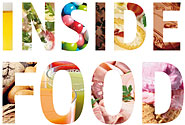 For 30 years the independent, owner-managed Stern-Wywiol Gruppe with its headquarters in Hamburg has been among the most successful enterprises operating internationally in the world of Food and Feed Ingredients.
The eleven specialist firms under the umbrella of the Stern-Wywiol holding company produce a wide range of functional systems for food and animal nutrition.
The dynamic group of companies includes such well-known names as Mühlenchemie, DeutscheBack, SternEnzym, SternVitamin, Hydrosol, OlbrichtArom, HERZA, SternLife, SternMaid, Sternchemie and Berg + Schmidt. All the companies are set up as independent centres of excellence.